Digital Strategies for Maximum Results
Welcome to webseographicsit your one-stop shop for all your digital marketing needs.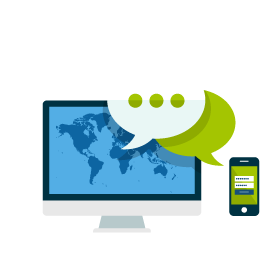 We believe in long-term partnerships that are founded on mutual respect, fairness, and an unwavering dedication to quality.
As a digital marketing agency, we can help our clients build their online presence and reach their goals. We offer services such as content creation, social media management, search engine optimization (SEO). Our team of experts work with our clients to identify and execute on strategies that best meet their needs and objectives. By leveraging the power of digital marketing, we can help our clients reach and engage with their target audiences, drive more qualified traffic to their website, increase sales, and build their brand awareness.
Our target as a digital marketing agency is to help our clients achieve their business goals by creating and executing effective digital marketing campaigns that will drive qualified leads and increase conversions. We want to provide the best possible service, utilizing our expertise and experience to ensure maximum success for our clients.
Our mission as a digital marketing agency is to help businesses build and maintain a successful online presence through the use of effective, data-driven digital marketing strategies. We strive to help brands engage with their target audiences in meaningful ways, drive conversions, increase ROI, and achieve their overall goals. Our team is dedicated to providing cutting-edge solutions that maximize our clients' potential while staying true to their brand values.